Mission and Outreach:

LENT-PASCHA 2022. We have raised $1,400 for Ukrainian relief. The funds will be sent through the International Orthodox Christian Charities (IOCC). God bless everyone who contributed to this project.


ADVENT-CHRISTMAS 2021 are beginning our Christmas Outreach. This year we will be buying blankets for veterans. Please see the attachment for details. We will extend the closing date until at least Christmas.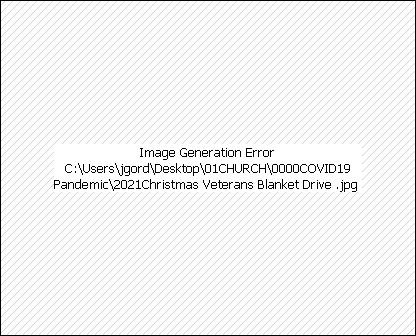 FALL 2020: We just completed a collection of Walmart and grocery cards for our greatly delayed Lenten project. Five hundred dollars were donated and there are still funds coming in. Our President and Vietnam war vet, Dan Dono, has coordinated bringing donations to the organization that provides care and outreach to vets in need and their families.

NATIVITY 2020: We completed our Christmas offering: 10 adult women's hats, 6 pairs of adult glove, along with 5 sets of childrens' hats and gloves were "bought". The items (which were donated) and an additional $200 will be brought to Abby House right after Theophany.

LENT 2021: We are purchasing school supplies for the children at St Peter's Central Catholic School in Worcester. The supplies have been donated by a family in the parish and the proceeds (funds raised) will go toward a computer to loan to a child without one (especially important for hybrid or online learning) or for another high priority item for a classroom.

Unlike so many of the public schools, the Catholic schools in the Diocese of Worcester have been open since last August. Also, unlike the public schools, Catholic (and other religious and private schools) receive no direct government funding. Books, note paper, crayons, markers, and all other supplies normally provided to students for no cost in public schools must be paid for by parents in private schools. Many of the parents at SPCC are poor (it is an inner-city school) and many have lost work during the COVID plague. Every contribution counts.

Why support a Catholic School? Catholic Schools provide a Christ centered, sacramental, world view that is imbued into every subject area. In our times they offer what is perhaps the best antidote to the despair and violence that has overwhelmed secular education in many places. Whatever differences exist between our churches (and there a few but very significant differences between us) pales in the face of what is happening in our society. We Orthodox are few in number and have very few elementary and high schools in this country; St Peter's Central Catholic School offers an excellent education to children from all backgrounds (about 40% of the children are non-Catholic) and provides a welcoming home to every family seeking refuge from the storms of our time. Let's help these families and children out.


https://www.facebook.com/groups/StNicholasSouthbridge